Your dream is shower and bath is where you start and end your day – so it should look beautiful.
Looking at the different types of tiles
There are few types of tiles available, each with its unique features and benefits:
Ceramic Tiles: These are popular for showers due to their affordability, durability, and wide range of designs. They come in numerous colors, patterns, and textures, allowing you to customize your shower space to suit your style.
Porcelain Tiles: Offering similar advantages to ceramic tiles, porcelain tiles are known for their water resistance and low maintenance. They are an excellent choice for shower floors as they provide a slip-resistant surface.
Natural Stone Tiles: For a luxurious and sophisticated look, natural stone tiles like marble, granite, or slate are ideal. Each piece is unique, adding a touch of elegance to your shower. However, they may require more upkeep and are usually more expensive.
More Shower Tile Inspiration
Picking a tile is one thing, but the placement of your tiles, spacing, and grout color can completely change the look. Even the color of your fixtures against a white-themed tile can really stand out.
In our gallery you'll see…
How dark coloured grout can make the color pop.
The color of your fixtures and accents matter!
Neutral, marble, or pure white? What's your jam?
Finding Inspiration for Your Shower Tiles
If you're unsure about the design, there are numerous sources to draw inspiration from:
01. Off White Depth With Square Tiles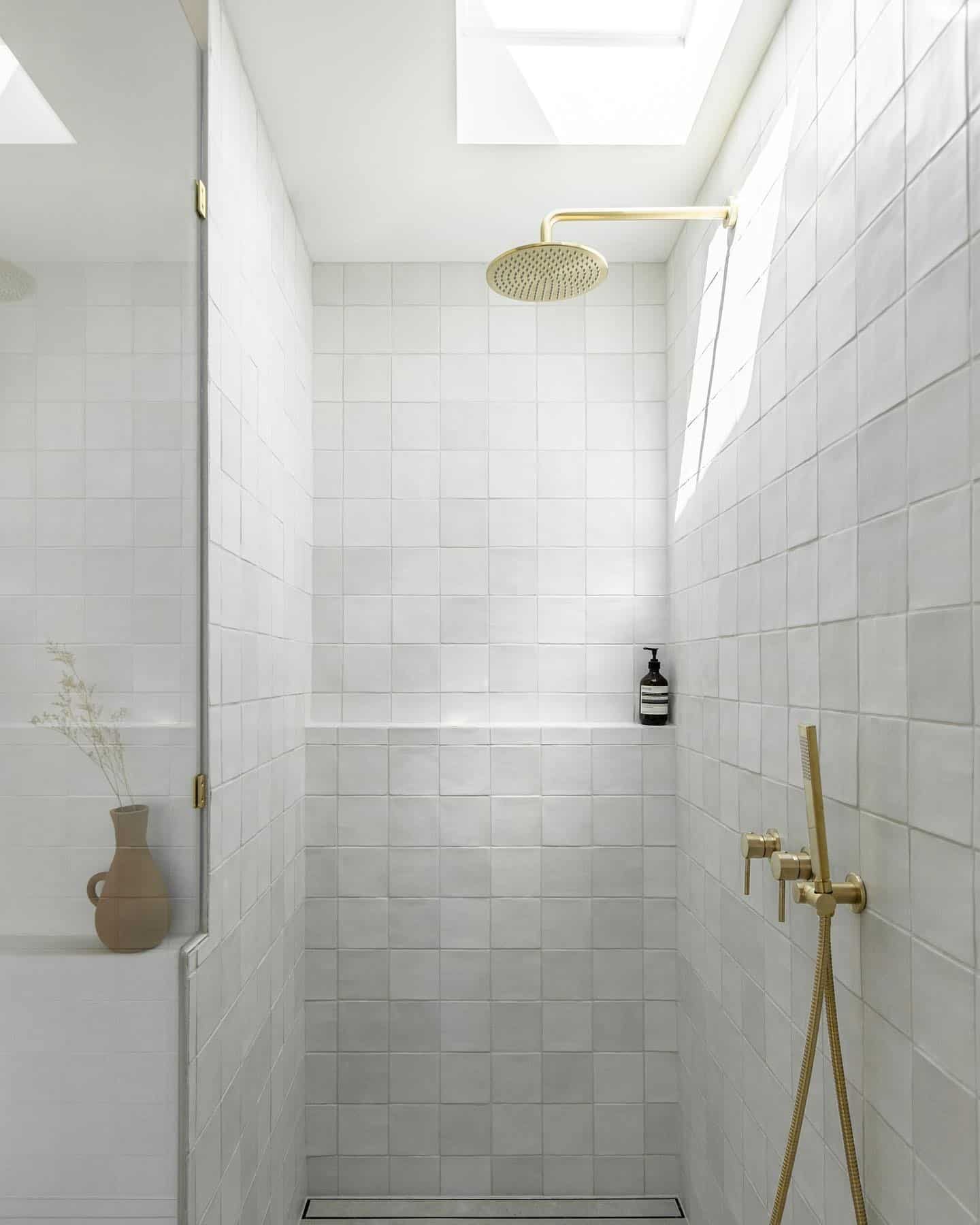 Source: Instagram @threeballsre
Adding a white and off-white tiles mixup adds depth to the overall theme. Instead of just plain white, it looks imperfect – but in a good way. Paired with a gold faucet it creates a touch of luxury.
02. Subway Tile – Mixed Vertical and Horizontal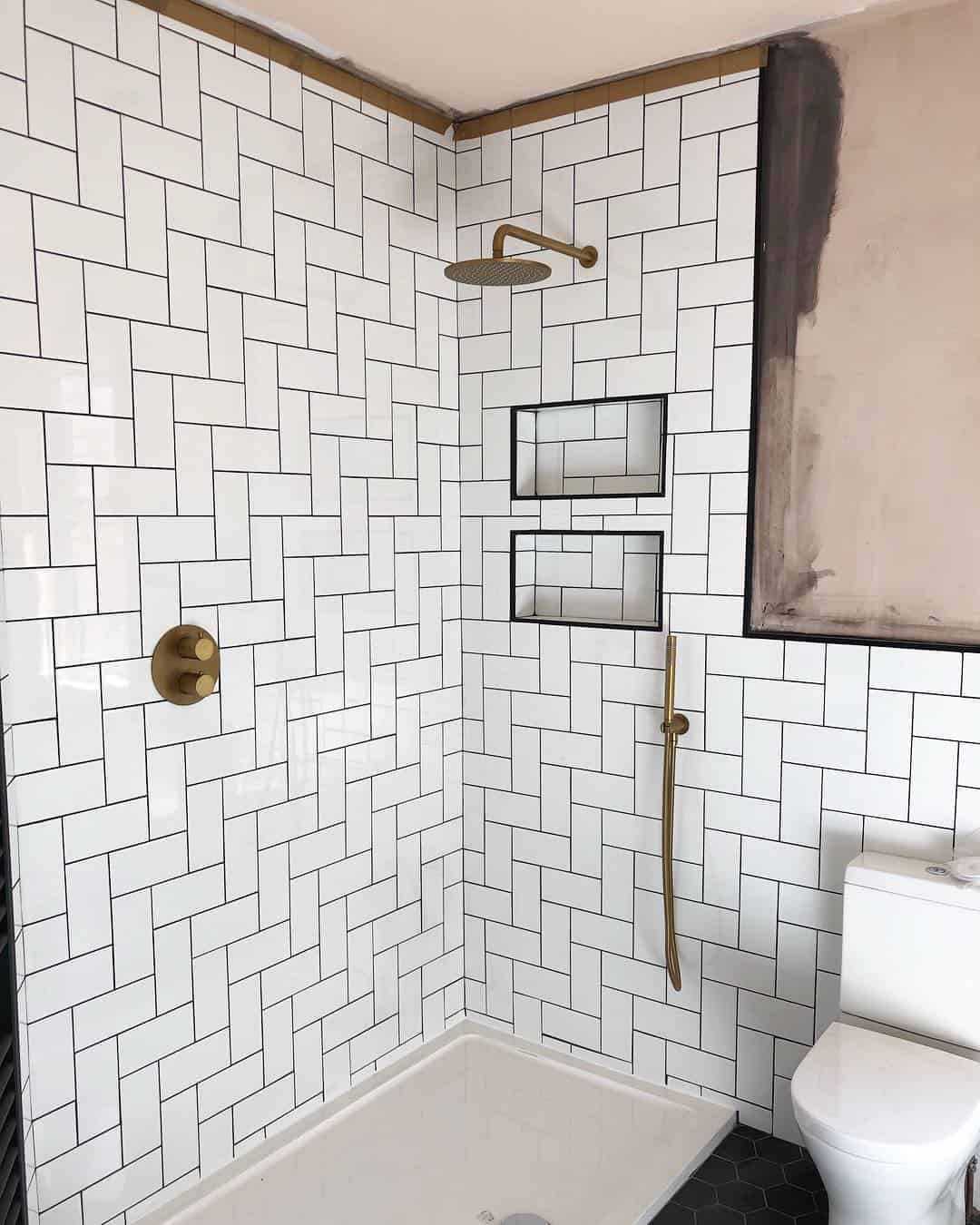 Source: Instagram @old.house.new.castle
Stand up shower with white subway tiles done in a step-ladder pattern. Look closely and you'll see the rest of the bathroom is boasting black honeycomb tiles. The contrast of black and white create a stunning look.